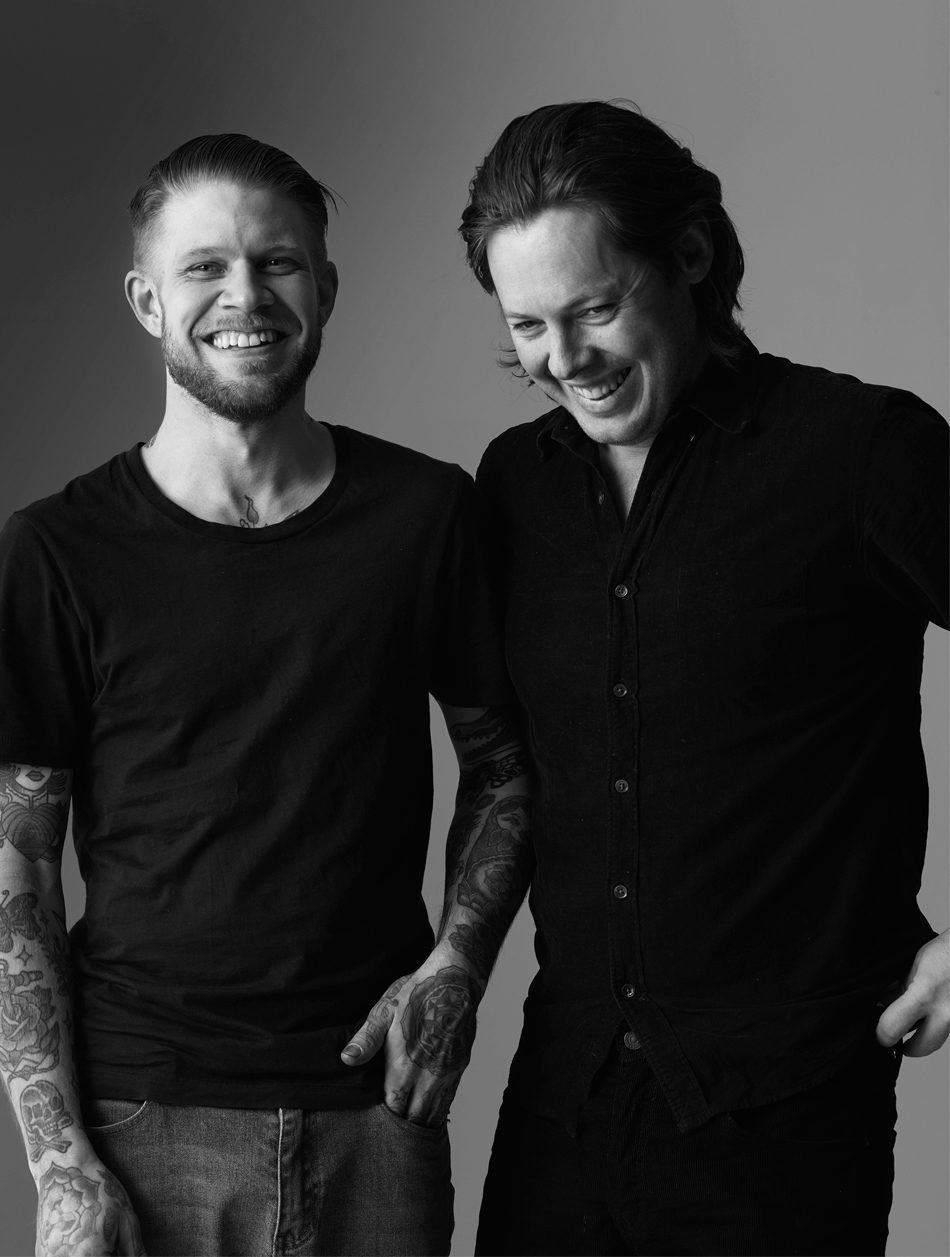 Aloë
Aloë is the brainchild of chefs and owners Daniel Höglander and Niclas Jönsson and can be found in the southern suburbs of Stockholm. Located in a repurposed supermarket with a seemingly hidden entrance, we take our guests on a journey of flavors and indulgence in a warm and charismatic setting.
Daniel Höglander
Silvermedalist in Bocuse d'Or 2001 with Henrik Norström. Also winner of both the 2002 Culinary World Cup in Luxemburg and 2004 Culinary Olympics in Erfurt with the Swedish national cooking team.
Previously worked at Vassa Eggen and Operakällaren. Most notably co-founded the now two star Michelin restaurant Esperanto in 2005.
Niclas Jönsson
Previously worked at Mattias Dahlgren and Kitchenchef at Lux when awarded a Michelin star. Started the lunch restaurant Crispy Duck Café which proved to be the foundation for what is now Aloë.